Workshops / Online Teaching
WORKSHOPS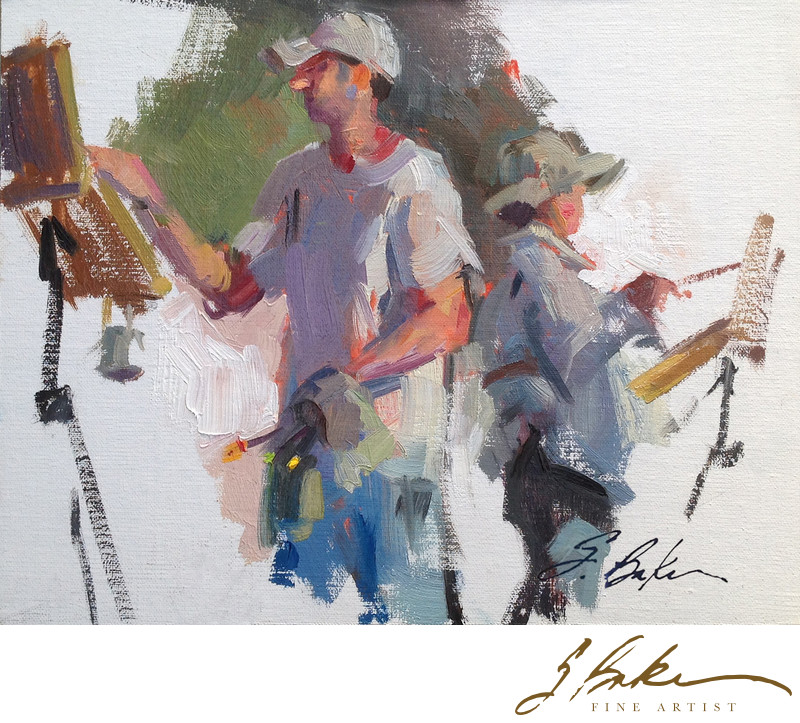 What do you get when you take a plein air workshop with me?
You will experience informative and humorous classroom instruction along with daily time at your easel.
Sign up for an upcoming workshop and jump to YOUR next level in painting!




Includes Instruction In
• Color Theory
• Drawing
• Design/Composition
• Value
• Brushwork
• Pros and Cons of Photography
• and So Much More
"Not only is Suzie an accomplished Plein Air painter, AND portrait artist, but she is one of the nicest people you'll meet. When having a conversation with her, you get the feeling that she's really listening. She'll offer you good and constructive advice, and throw in a couple of favors as well! In the short time that I've known her, she's bent over backward for me. She's a kind, "giving", artist." Marjorie Hicks
"Wow! I learned so much and am ready to go to the next level by way of improved value in my paintings. Suzie was well organized, presented the material in a clear manner and was patient with all the questions I'm sure she's answered hundreds of times. I definitely recommend her to others!" Elyse Taylor
Suzie_Baker_plein air supply list.pdf
Want to stay up-to-date on events like these? Join my email list! (No spam, I promise.)
Online Instruction
Virtual - Technique Takeaway with the Winslow Art Center
Building a Painting, Foundation to Finishing Touches - $40
In this 1.5 hour demo you will see a demo from my initial block in right through to the finishing touches.
You'll be able to watch the recording as many times as you would like for two months (for example, for a purchase on March 4th at noon, the recording would be available until May 4th at noon).
2023 In Person Workshops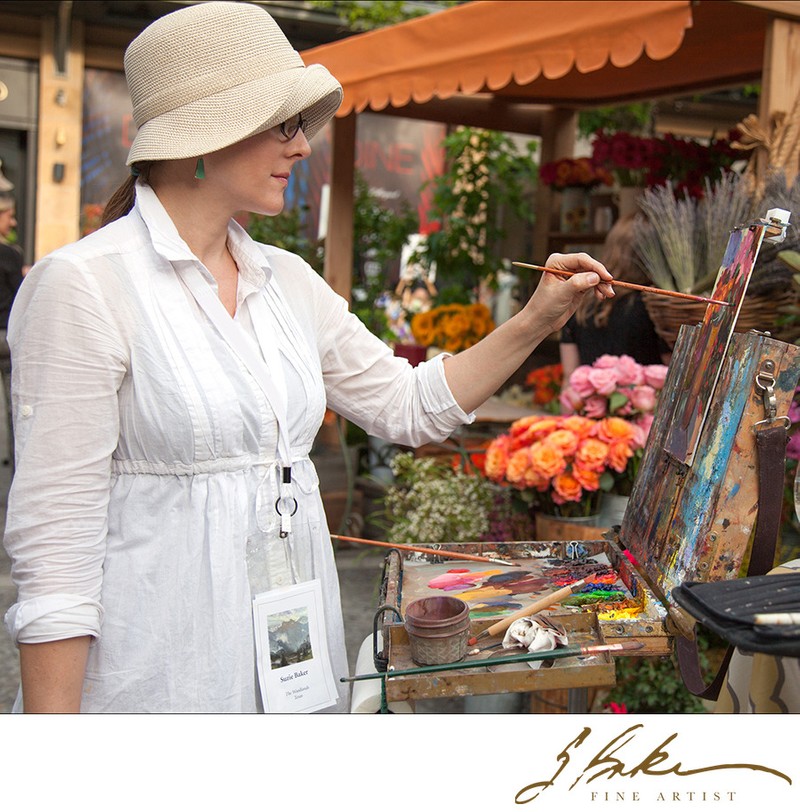 The Booth Museum - 3 Day, Plein Air Workshop - Cartersville, Georgia
March 8-10, 2023
9am - 4pm Daily
3-Day Plein Air Workshop with Artist Suzie Baker
What do you get when you take a workshop with Suzie? You will experience a fun-filled, guided, hands-on learning experience. Students receive instruction on principles of painting ranging from drawing, color, value, composition, color theory, and SO MUCH MORE. Every day, you will apply what is being taught by getting outside to paint. You will see field demos and receive one-on-one instruction at your easel throughout the workshop.
Wednesday – Friday, March 8 -10, 2023
9:00 am – 4:00 pm
Minimum of 10 students, Maximum of 15 students
FEE: $430.00 for Booth Museum Members, $530.00 for not-yet-members
Plein Air South - Apalachicola, Florida
March 12-16, 2023
Spots are still available. This event fills up fast as attendance is limited.
Suzie Baker is an award-winning artist whose paintings have been featured in Fine Art Connoisseur, Plein Air, and Southwest Art Magazines.
Representational, painterly, impressionistic, and inspiring—these are all perfect ways to describe Suzie Greer Baker's paintings. Whether she's painting a lush landscape on location, creating an evocative still life in the studio, or completing a commissioned portrait, Suzie paints with a loose, alla prima technique that is always evolving as she experiments with new approaches.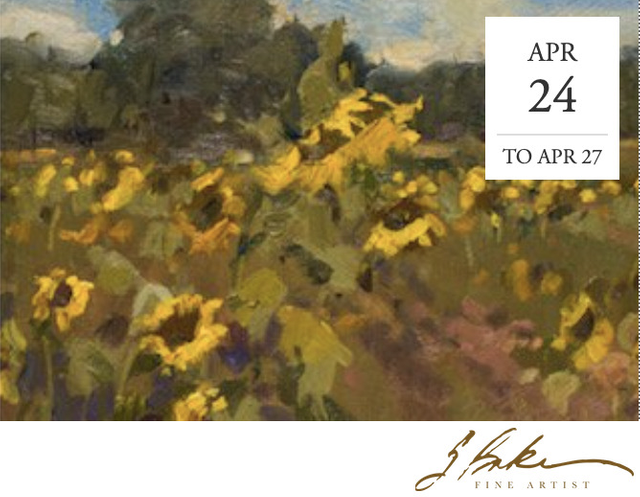 Tallapoosa School of Art - Alabama
Painting Lake Martin en Plein Air
April 24 - 27, 2023
4 Day workshop - accommodations with catering for the full art retreat experience
Tallapoosa School of Art is located near Dadeville, a small town in Central Alabama, on the shores of Lake Martin, a pristine 44,000-acre reservoir on the Tallapoosa River. The studio, accommodations, and surrounding acreage are nestled in the foothills of the Blue Ridge Mountains.
Here you will experience painting outdoors in calm, colorful, undisturbed pine and hardwood forests that surround the still waters of the lake, which boasts 750 miles of shoreline.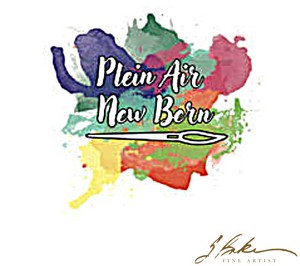 Plein Air New Bern, North Carolina
Workshop May 15 - 17, 2023
Workshop teaching during the event and Judging the Artists Participating in the Plein Air Event.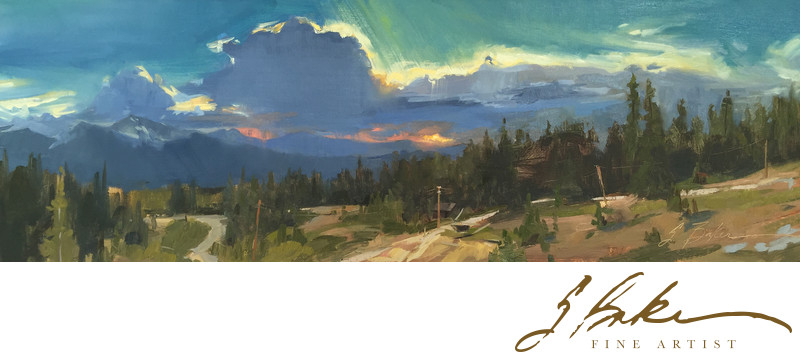 Each summer, over the Fourth of July weekend, the Sheridan Arts Foundation hosts 20-25 nationally renowned plein air artists in beautiful Telluride, Colorado for a week of outdoor art.
The Telluride Plein Air Festival has become an indispensable part of Telluride's Independence Day festivities, allowing locals and tourists alike to observe some of the nation's top plein air artists at work. The festival culminates in a three-day sale, where the artists display the work they have created all week long.
Registration and details will be available in January.
2024 In Person Workshops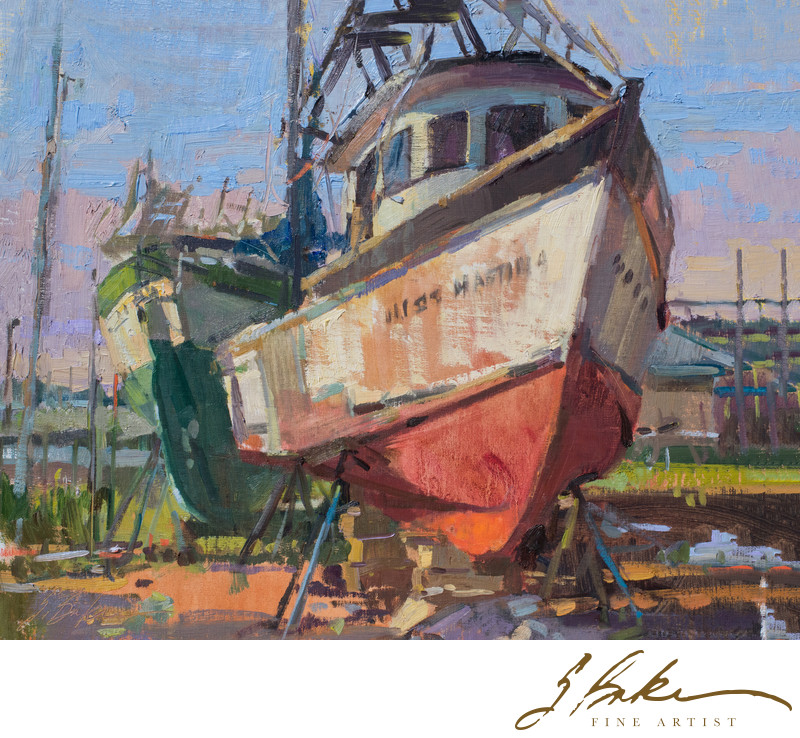 Rockport Center for the Arts, Rockport, Texas
March 6-9, 2024
---
More Info
Workshops / Online Teaching